Private Tours, Shuttles and Vacation Planner in Guatemala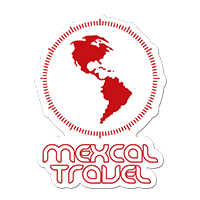 Mexcal, Private Tours and Shuttles in Guatemala
Mexcal travel is a travel agency and tour operator that offers private shuttles, tours and vacation planner around Guatemala, Mexico, Belize and the rest of Central America. With more than 10 years of experience in the Market, Mexcal Travel has been focused on high quality services for all the budgets, focusing on those travelers who want to enjoy the travel time with no estress and just lay back and enjoy the trip.
Mexcal Travel is also focused on Covers the Highlights of the different countries we mentioned above and provide high standard and reliable trave services, from the moment you touch Guatemalan soil and expect to have your driver and vehicle waiting for you outside the Airport.
At Mexcal we do not want you to think that because we offer private travel services, we are an expensive company. Not at all, we offer an honest and accurate service based on the budget of our clients, and we respect our clients budgets and try to offer the best deal for your trip. We only offer private tours cause we do not want to rely on third parties that might provide a poor service, and in order to skip this we make sure all services on your itinerary are no only booked and confirmed but also we supervise that you get all of them as expected from A-B.
What services does mexcal provide:
Private tours / Custom Private Tours / Private Shuttles / Helicopter Tours / Group Tours in Mexico, Belize and Guatemala / Bilingual Guides / Bilingual Drivers / Vacation Planning / Private Vehicles and Drriver Rentals
Group tours:
Mexcal Travel also offer tours for groups of more than 6 participants, and we offer our service around Mexico Belize and All Central America and the tours can start in any of these regions, we can also help the groups to arrange flights for your groups around these countries.
Contact us:
Address:
Telephone:+(502) 4057-4812
Email:info@mexcaltravel.com
Website: www.mexcaltravel.com
Facebook:Mexcal Travel